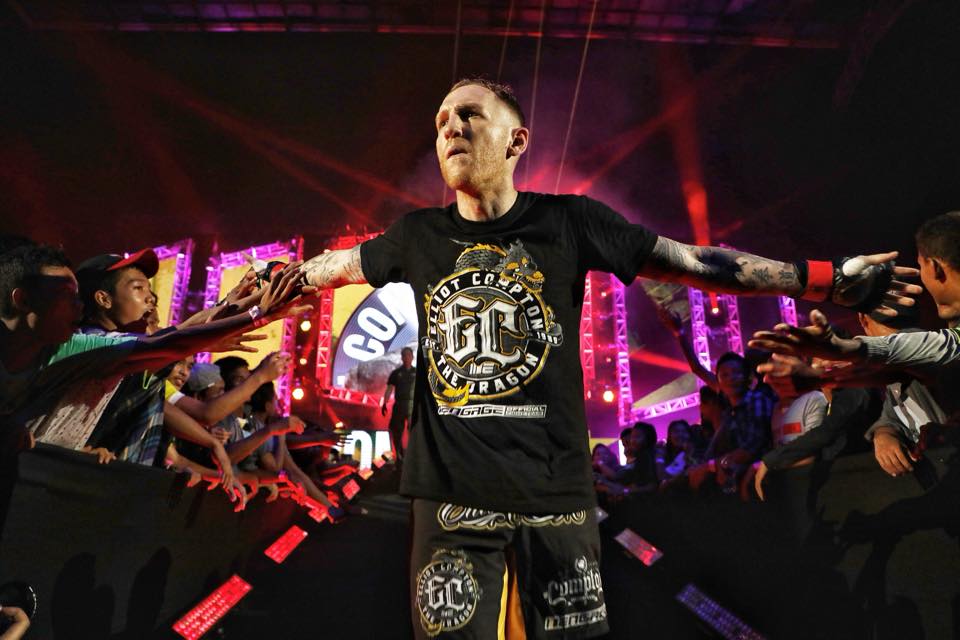 Elliot is a pure, professional Martial Artist – inside the gym and out. He is currently signed to One Championship Fight Series, with an impressive 58 professional fights so far in his career. He's a 4 x CMT Champion, got a slew of belts around his waist and has had the honour of fighting (and beating) a world-class Thai fighter at Lumpinee Stadium, the Mecca for our sport.
This is a great conversation about cultivating a strong mindset, facing and understanding doubt, hardship and pain, and what it feels like to put someone to sleep with your foot. Despite being one of the deadliest and scariest people I've sat down with, Elliot is an incredibly humble and smart human being and I thoroughly enjoyed this conversation.
To follow Elliot's career and see more of what he gets up to, please check out his Facebook Here, his Instagram Here, and you can visit his gym, Team Compton Training Centre here, and on Facebook Here.
Thank you as always for listening!!!!
This podcast is made possible by Burleigh Heads and Broadbeach Physiotherapy, Heart Start Fitness Muay Thai and YOU, the listener, at patreon.com/lorna bremner.
📷 – @duxcarvajal

📷 – W.L Fight Photography

📸 – @artbyemperor

RVCA Gym, California

📸 – @artbyemperor

Elliot and his wife

📷 – @duxcarvajal

Elliot and his Dad

Strapped!
Closure optional Theme is created by Kurt Chatfield.
Please subscribe to Closure Optional here: itunes, Spotify, Stitcher, Android, Email, or wherever you like to hear your podcasts and help this thing grow. If you're on an Android device, I've found that Podcast Addict works the best. Thank you for listening, as always.
Podcast: Play in new window | Download
Subscribe: Apple Podcasts | Google Podcasts | Spotify | Email | RSS | More